Robert Thompson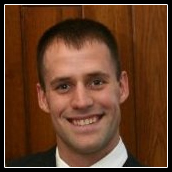 Dr. Rob Thompson has lived in Iowa City since 2001. He is married to Angela Thompson and has two girls and one boy. Mia is 13 years old and currently attends Northwest Junior High in Iowa city.  She enjoys dance at Nolte Academy in Coralville and competes at dance competitions around the midwest. Evy is 9 years old and currently likes riding horses and playing tennis.  Will is Dr. Thompson's youngest child at five years old.  He is full of life and enjoys riding lawn mowers and bikes.
Dr. Thompson is from Britt, Iowa in north central Iowa. He attended Central College in Pella, IA where he met Angela. He received his Masters of Science in Genetics/Bioinformatics from Iowa State University. Then, he moved to Iowa City and worked until his wife finished school.  At that time he attended dental school at the University of Iowa College of Dentistry.  Dr. Thompson worked at practices in Cedar Rapids and Davenport before purchasing Iowa City Family Dentistry in August 2012.  He also volunteers his time at the University of Iowa College of Dentistry teaching third year dental students on Fridays throughout the year.  Continuing education is a very important part of his practice.  He is currently enrolled in the Academy of General Dentistry MasterTrack Program, participates in a Seattle Study Club with other doctors in Iowa City.  He is also a member of the Spear Education community based in Scottsdale, AZ and is a member of the American Academy of Cosmetic Dentistry (AACD).  Dr. Thompson is also a member of the American Dental Association Advisory Council, Iowa Dental Association, Johnson County Dental Society, and University District Dental Community.
In his free time, Dr. Thompson enjoys spending time with his family, hiking, and riding his bike.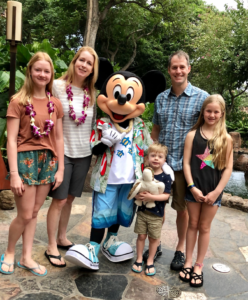 Amanda Schulte
Amanda is from Swisher, Iowa and has been with the practice for 6 years.  She and her husband, Nate, have one adorable daughter, Eva, and a son, Forrest.  She recently gave birth to a son, Forrest.  Amanda is taking some time off, but expects to be providing care for our patients again in March.

Diane Schultes
Diane is from West Branch, Iowa and has three girls with her husband Keith.  Olivia, Avery, and Addi are involved in sports, 4H, and help their dad farm in rural West Branch.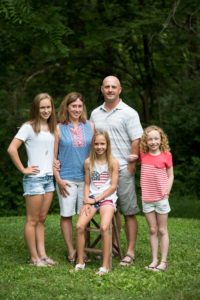 Katina Jackson
Katina is at the front desk and the first person to greet you at the office.  She keeps busy with four children in sporting activities.  Katina is originally from Michigan and now lives in Lisbon, Iowa.
Kylee Spurgeon
Kylee is a student at the University of Iowa.  She is a dental assistant and working part-time at the office.  She is originally from California and has aspirations to become a dentist.
Jessica Jensen
Jessica is the newest member to our team.  Dr. Thompson and Jessica previously worked together in Cedar Rapids.  Dr. Thompson is excited to have Jessica join the team.  She lives in Lisbon with her husband and keeps busy with her three kids.
Feel Safe in Our Hands
Iowa City Family Dentistry provides complete dental care for the entire family. Our approach to dentistry is conservative focusing on preventative techniques customized to each individual patient. We recommend seeing children when they turn one year old or get their first tooth, whichever comes first. Whether you are looking to get your teeth cleaned, whitened, or you are in pain, we are ready to see you.